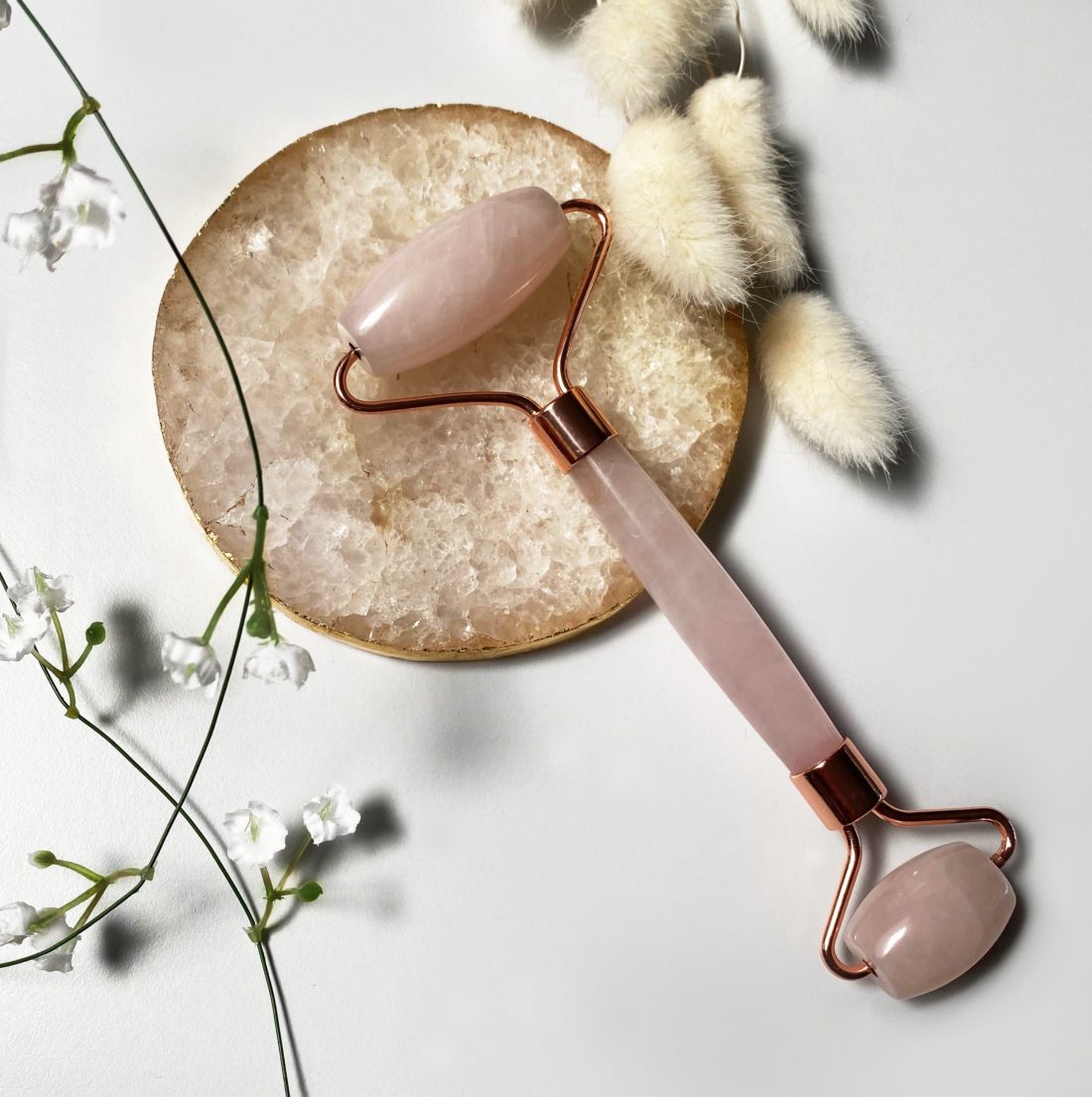 Rose quartz massage roller
Autumn is approaching – time to do something good for you and your skin! You've almost certainly already heard of the rose quartz roller. The roller is currently being hyped on various social media channels – and not without reason. The beauty tool not only looks gorgeous but also has lots of great properties. The genuine rose quartz natural stone is known as an energetic healing stone. It helps give you radiant skin that's full of vitality. In addition, the gentle massage promotes blood circulation and skin elasticity: a real miracle cure that gives you a radiant, natural complexion.
Our face roller has two sides with different sized rollers. The small side is great for small areas of the face such as under the eyes or around the eye area. The large roller, on the other hand, is perfect for your cheeks or forehead. This means the face roller can be used effectively for all areas of your face. The particularly pleasant cooling effect also gives you that fresh feeling in the morning. Bye-bye dark eye circles!
TIP: For a particularly cool effect, simply store the rose quartz roller in the fridge.
And now it's ME time
1. Cleanse
Before using the roller, cleanse your face thoroughly. You can use your usual favourite products. It is important to remove any makeup and dirt from your skin.
2. Massage
You can then massage your face with the massage roller. Attention: make sure you always move the roller from the inside to the outside with light pressure and don't make any back-and-forth movements. In addition to your face, the massager can also be used on your neck and décolleté. TIP: the roller can also be used in conjunction with care products such as a serum or oil. The roller will help work the nourishing ingredients into your skin even better.
3. Enjoy
After the treatment, you can apply your day or night cream. Then just sit back and relax – or start the day full of energy!
For best results, use the roller every day. Ideally, you should take 5-10 minutes to do this and incorporate it into your daily beauty routine. Have fun trying it out!